Alcohol Awareness Training

Comments
I wasn't a part of your class but sat in on the end of one for my exam . I feel from what I heard you are a insightful and helpful instructor . -
Candi Eastman. ,
---
The teacher was very clear helpful. answered an question i had. ill be back in 3 years. -
Jamie , Marchionda's
---
As a Navy Master Trainer, I was really impressed with the way Sue taught the class. The information was digestible and very east to comprehend. I am currently recommending her to anyone I know who needs to be certified. -
Greg McNair, G&I Catering
---
You had my complete attention all day (hard to accomplish for me). I hope to send more people to your class. -
Regina Turner, Irish I Had A Cupcake, LLC
---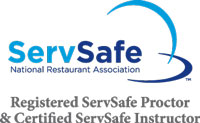 Make a payment for a class you have already registered for.
Proctoring of exam w/ provided code $45
Online training, Exam code and proctoring $70
Call 410-687-1015 to set up session.