Alcohol Awareness Training

Comments
Sue was the best I will let any know to take her class she is wicked awsome every time I called her for information she was there for me, and sue if you read this THANK YOU SOOOOO MUCH!!!!!!!!! -
Balinda ,
---
The teacher was very clear helpful. answered an question i had. ill be back in 3 years. -
Jamie , Marchionda's
---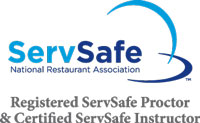 Make a payment for a class you have already registered for.
Proctoring of exam w/ provided code $45
Online training, Exam code and proctoring $70
Call 410-687-1015 to set up session.