Alcohol Awareness Training

Comments
Great proctoring Sue,love the seamless execution of the test and your enthusiasm . Cheers -
Brad Brown,
---
From the start, Mrs. Farace showed not only the knowledge but also the ability to teach it to others. Not limiting with what was in the text, but adding her own experiences and stories did help us understand better what the book referred to in some o -
P. Venegas,
---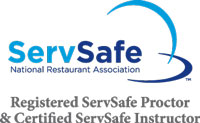 Make a payment for a class you have already registered for.
Proctoring of exam w/ provided code $45
Online training, Exam code and proctoring $70
Call 410-687-1015 to set up session.