Due to impending weather, the class for Wednesday December 16th has been rescheduled to December 22
** NEW ** Top-Notch Food Handler Training
Top-Notch training will provide the knowledge your staff need to provide safe food.
Not everyone needs the Manager level training and ServSafe certification, but all your staff should receive food safety training.
3 hour training at your location or mine
Cost for training is $300 for first 10 students and $10 for each additional student.
Topics covered are:
Why is practicing food safety important
How to handle food during the flow of food
What can go wrong and the cost to the employees and owners
How food handlers can prevent contamination of the food they serve
Allergens
Employee Illness
Learn More
or
Call us at 410-687-1015
Food Safety Manager Training and ServSafe® Exam Proctoring
Open Enrollment Classes and Private training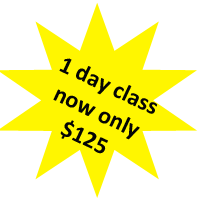 Classroom setting in professional office building. Computer Exam for same day certification.
Two Day Training & ServSafe Exam
One Day Training & ServSafe Exam
Accelerated Refresher Class & ServSafe Exam
Proctoring of ServSafe Exam and Alcohol Exams
Group and Private Rates Available
Rates & Schedules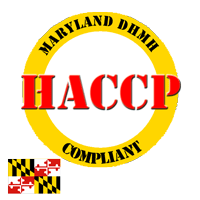 HACCP Plans & Food Safety Management Systems
Call Sue at 410-687-1015 or click to get quote.
Maryland HACCP plans per DHMH guidelines
Complete Food Safety Management Systems
Detailed Standard Operating Procedures (SOP's)
Custom Training Manuals
Custom daily task books (verification)
Newsletter
Sign up for our Newsletter.
Food safety advice, recall information, special class discounts.
Make a secure payment of any amount:
You will enter amount on the PayPal website, if you do not have an account simply click below the login box for payment options.